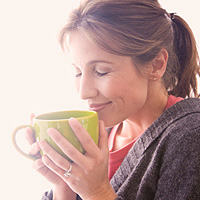 Ways to relax your mind & body in winter months
Are you finding it difficult to face that winter is finally here at your doorstep? Are you going through the windy wintered grey days and dark nights with fists clenched, stress and tiredness following your every step? How long does it take you to relax and unwind every day once you reach home in the evening? Lack of sun hits us all, no one is spared as such but we have to still enjoy and not forget to smile! Chilly winter weather affects more than just your heating bill; it also affects moods, energy levels, metabolism and sleep. According to a latest research, some people are so wound up in everyday stress they are unable to relax even at home or at pub. According to relaxation coach Jane Jackson, constant connection to the internet contributes to distraction and high stress levels .Screen time is also directly related to insomnia, which affects four in 10 people all across the globe. Both good immunity and emotional well-being are within reach, with the right nutrients—and the right foods in the winter months.
1. Eat simpler but warm fresh foods like: Porridge in mornings with cinnamon and honey, fresh fruit juice with celery cucumber & a dash of lemon, pomegranate juice is ideal in winters, Pomegranate juice is rich in antioxidants (more so than other fruit juices)—just a cup daily, help to keep free radicals under control, warm carrot, leeks ginger soup, potato, leek and parsley soup, stir fry tofu with vegetables, warm noodle soup with sugar snaps, seaweed and ginger, grilled sweet potato and onions with a dash of lime on top ,Ramen/ Rice noodles with mushroom, garlic, peppers and bamboo shoots, Pea and lentil soups, Daal (lentil curry) with brown rice and tomatoes, Brown rice with boiled broccoli and garlic.
Try to include spices like ginger, garlic, turmeric, cayenne pepper, black pepper etc. in your daily foods as these are thermogenic foods.

2. Don't try to control your life too tightly. Make uncertainty your best friend and learn how to deal with changed plans. Taking one day at a time helps to learn for each day and still not get stressed. Says spiritual coach Katja Rusanen, "Take life to be an unknown destination, with no guarantees. Loosen up to life's mystery. Be joyful in the journey."
3. Accept: This is the best way to relax. Whatever is happening around you, in your life — good or bad — just accept it. "Don't struggle or fight what is happening. You will exhaust yourself. Nobody can control what is happening around at times esp. with work colleagues. Sometimes, time unfolds things in the best way,so it's best to wait and watch but without getting stressed.
4. Green tea, black tea and herbal infusions is one of the best companions in these dark winter months with a slice of lemon or few fresh leaves of mint. Manuka honey is also good to add in the tea.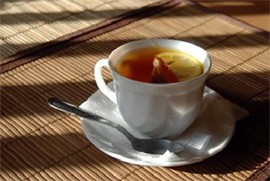 Namaste
#Enlightened thought