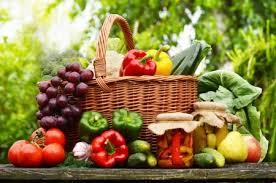 Can you Detox, feel energetic, having a glowing skin and have a relaxed mind-set all at the same time?
Dear friends, Happy 2016 to you! It has been a great beginning of 2016 as far as work is concerned at my end but it is important not to forget the importance for right foods to eat in 2016 in order to be most productive as well as healthy. So the above question crossed my mind that can I detox, feel energetic, have a great skin as well as have a relaxed state of mind all in one? The Answer to the question is YES.Are you stressed when you detox? Do you feel the need to calm down when one odd acne or spot comes from nowhere? Do you feel energy crisis during the day and feel less motivated to do things? Believe me; all this is quite common nowadays. But there are some really useful foods to eat at right intervals of time which will help you remove all the obstacles above.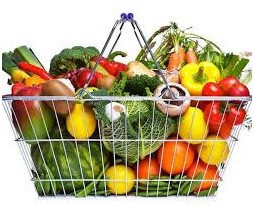 Best DETOX super foods:
-Beetroot: They contain a unique mixture of natural plant chemicals (phytochemicals) and minerals that make them potent fighters of infection, blood purifiers, and liver & kidney cleansers. They also help boost the body's cellular intake of oxygen, making beets excellent overall body cleansers. They also help fight against oxidative stress and ward off free radial damage due to its anti-oxidant properties.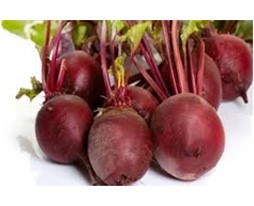 -Kale: Kale contains powerful antioxidant compounds that help cleanse the body of harmful substances esp. Free radicals. It is also naturally high in fibre, which helps cleanse the intestinal tract. Kale helps neutralize the harmful compounds and activates the liver's production of detoxifying enzymes.
-Lemons: Lemons— are excellent liver detoxifiers. They contain high amounts of vitamin C, a vitamin needed by the body to make a substance called glutathione. Glutathione helps in liver detoxification process. Vitamin C and other antioxidants present in lemons are integral to ward off even cancer effects, fight the effects of pollution, cigarette smoking and cellular damage. Fresh lemon juice contains more than 20 anti-cancer compounds and helps balance the body's pH levels.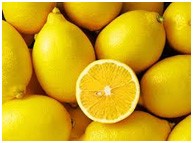 -Flax Seeds: Flaxseeds contain both soluble and insoluble fibre, which help the body's detoxification process. Fibre adds bulk to the content of the intestines, in turn promoting bowel regularity and aids cleansing on daily basis. This helps the body eliminate harmful toxins, cholesterol and other waste products processed by the liver at regular intervals. Flaxseeds are naturally rich in essential fatty acids, particularly omega-3s that are essential for many cleansing functions as well as maintaining a healthy immune system in the body.
Best ENERGETIC Super foods:
-Quinoa: This gluten-free grain has POSSIBLY more protein than any other grain or rice. It's so rich in amino acids (such as lysine, cysteine, and methionine) that it is actually considered a complete protein on its own (generally, complete proteins are only found in animal products). The amino acids help with energy production, muscle repair after exercise, while the magnesium and phosphorus in quinoa promote energy boosting properties.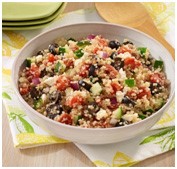 -Banana: Bananas are one of the world's best foods for supplying your body with energy. Highly rich in potassium and B vitamins, they can provide your body with a more sustained release of energy. The supply of vitamins and carbohydrates in bananas make you feel full, help slow down the digestion and keep blood sugar levels stable for long time.
-Nuts: Nuts like Walnuts, Almonds, cashews and hazelnuts are all high in magnesium, which plays a major role in converting sugar into energy, and are also rich in fibre to keep the blood sugar levels stable. (Always keep a bag at your desk, in your purse, or anywhere you go and just a have a handful when you feel low in energy, it will give you longer lasting energy than a cup of coffee or any beverage)
-Lentils: Lentils and other group of legumes like kidney beans and chickpeas, help stabilize blood glucose levels. It is always good to incorporate a lentil soup for Lunch or dinner a couple of times per week. They are rich in proteins as well as fibre, so it aids sustained release of energy.
Best super foods to Calm down & RELAX:
-Honey: Organic Honey is known to contain high levels of in tryptophan, which helps to reduce stress, anxiety and relax the nerves. Honey is also known to be rich in potassium which has soothing properties on the brain and also the body.
-Milk: Warm milk is well-known to contain tryptophan –a compound which helps in the production of serotonin (around 43%). Serotonin is known to aid a healthy night sleep. Milk is rich in calcium and considered a full protein on its own, which helps to induce healthy calmness.
-Dark Chocolate: Dark chocolate helps to reduce stress levels in the brain and this because it contains serotonin and dopamine producing enzymes, which are also known as cerebral neurotransmitters that help to reduce stress levels.
-Green Tea: Green tea is a great source of L-Theanine, a chemical that helps relieve emotions of frustration, stress and suppressed anger.
Super foods for GLOWING SKIN:
-Tomatoes: Eating any tomato-based foods or and tomato juice or even fresh tomato not just helps clear up skin problems such as acne (because it contains Lycopene) but also brings a glow from within. Ideally there should be tomato-based foods in your diet between three and four times a week.Lycopene also helps protect the skin from UV rays as Lycopene and other carotenoids found in orange to reddish-coloured fruits and vegetables can help improve the skin's antioxidant status.
-Berries: All Berries are a great source of anti-oxidants. Deeply coloured berries such as blueberries and cherries are highest in antioxidant properties, which help your body fight off signs of ageing.
-Carrots: Carrots are high in beta carotene which is converted to vitamin A within the body. This makes it a must-eat vegetable on daily basis. Not only will it gives a healthy glow to skin but , it also fights development of fine lines, wrinkles, pigmentation as well as sun damage and overall improvement of skin structure is seen , making it healthy from within. (One can add carrots to salad or boil it or eat it raw with some hummus. Drinking some fresh carrot juice with its fibre content is also a great way to boost the glow from inside out.
Namaste
#Enlightened thought