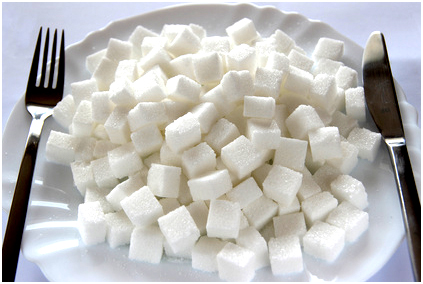 SUGAR: A friend for your Tongue, an Enemy to the body
We all are aware of the fact that sugar is BAD, that its intake needs to be controlled plus the latest news of the new fancy SUGAR TAX being implemented ,it leaves no stone unturned about the ill effects of sugar in all age groups.
But the question is how much sugar do we actually consume in our day to day life?
According to the N.H.S, the average person in Britain consumes roughly around 140 teaspoons of sugar per week. If we picture this in our mind, it roughly equates to just over 15 or 16 cans of Coca-Cola (which each contains 8-9 teaspoons of sugar) or just 24 milk chocolate bars.
But now another question that can pop up in our minds is what exactly should be the recommended amounts for sugar for a healthy lifestyle? Experts in the fields of diets, nutrition, medicine and wellbeing have said that our bodies are designed to handle only up to 70-80 teaspoons of sugar per week. Both N.H.S and WHO recommend that added sugars are slightly more dangerous on long run compared to natural sugars found in fruits. For example high fracture corn syrup found in most of the processed foods is far more dangerous than the natural fructose found in fruits.
For those who want to know more, high fructose corn syrup (HFCS) is a liquid blend of glucose and fructose, where both molecules float in solution rather than being bound to each other; it is commonly used in food products due to being cheap to produce and having a slightly sweeter perception than a similar dose of sucrose.
Some of the healthy alternatives of sugar are Agave Nectar, Agave Syrup, Stevia, Coconut Sugar, Raw organic honey, Manuka honey, Organic Maple syrup etc.
The most common ways we procure tons of hidden sugar into our body is via some foods which we least think of damaging us ,yes it is indeed shocking but let's face it, as prevention is better than cure, always. Foods like
1. Salad dressings
2. Ready to eat meals
3. Readymade Pasta sauces
4. On the go/ready to eat Soups
5. Flavoured yoghurts
6. Flavoured plain /fizzy water
7. Granola bars
8. Breakfast cereals
9. Pre packed/processed Fruit juices
10. Fruit Concentrates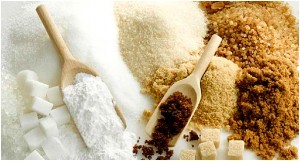 One of the most important things, which I would like to draw your attention to is ALCOHOL. When it comes to alcohol, it is pretty clear to most of us that it has negligible or zero nutritional value. However one might not be quite aware that most alcoholic drinks are full of sugars. For example, when grapes are ripening in order to produce wine, they contain natural fructose as well as glucose in equal amounts, as they are important for the fermentation process. N.H.S claims that drinking 5 pints of lager per week, over the course of a year is equivalent to eating 221 doughnuts!!
Try to be watchful of what you are putting in the body, plus you may not have noticed but alcohol goes hand in hand with quite a few unhealthy snacks unfortunately.
Another area of concern is fruit juices. When it comes to pre-made prepacked fruit juices, it has a massive amount of unwanted sugars. It may be misleading that since the fruit juice comes from a number of fruits, it should be seemingly healthy. The fact is, once the fruit is juiced and kept for 30 minutes, all its positive virtues are nearly oxidized and denatured. That is the reason why fruit juices are often referred to as 'Sugar water' by many renowned nutritionists.SO what is the solution to this problem. It is quite simple, try homemade fruit and vegetable smoothies which are full of fibre and packed with various nutrients too. They are full of fibre as you are not juicing them you are blending the fruit along with the fibre content being intact. And try to add fresh Vitamin C based fruit or vegetable in any smoothie you make, like Kiwi, Orange, Nectarine, Lemon and Lime.
#Namaste
Enlightened Souls